Candidates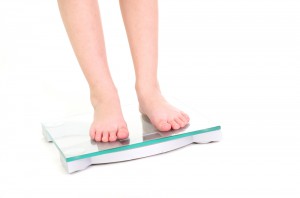 Deciding to undergo bariatric surgery is an important decision, and is a commitment to your health. We know this decision can be difficult, and we are always proud to see patients seeking to create a better life for themselves and their families. We hope you are proud of yourself, too! Moving in this direction is the beginning of a life-changing experience that involves a major change in diet and lifestyle. Choosing to have bariatric surgery is the first step in a journey that can ultimately improve your quality of life. With changes to the candidacy requirements in recent years, more people than ever before are eligible to better themselves through one of these procedures. Below are some important factors to help determine if weight loss surgery might be right for you. If you have additional questions, or if you would like to schedule a consultation to help determine your eligibility for one of these procedures, please contact us today.
Benefits of Surgery
Weight loss surgery offers a wide range of benefits for the right candidate. Obesity is associated with a number of medical problems, from high blood pressure and bad cholesterol to diabetes and stroke. By losing weight, bariatric surgery can often help patients improve their overall health.
Free Informational Seminars
Want to know more about weight loss surgery and the types of bariatric procedures available? Check out one of Dr. Parrish's complimentary informational seminars. These educational meetings can help you prepare for your operation and give you a chance to ask any questions.
Financing, Insurance, and Forms
To make your experience as convenient as possible, we offer patient registration forms online, so you can view, download, print, and fill out these papers before your visit to expedite the process. Additionally, financing options and insurance information is provided to help you make the best financial and health decisions for your needs and goals.
Choosing a Procedure
Bariatric surgery might be right for you if you are considered obese, severely obese, or morbidly obese. The main goal of these procedures is to accomplish weight loss and improve one's overall health. If you have a BMI of at least 30, and also suffer from a medical issue related to being overweight, you might be eligible for LAP-BAND® Adjustable Gastric Banding surgery. For insurance to pay for your procedure you usually must have a BMI that is 35 or higher, in addition to a related medical issue, or a BMI over 40, regardless of other medical conditions. For those patients who have less weight to lose and need a little help with their diet, the ORBERA™ Intragastric Balloon is a non-surgical option.
BMI Calculator
Many of us are a little overweight, which can usually be solved with a change in diet and exercise. However, those who are considered obese have a much more difficult time losing weight. To be considered obese, you must have a BMI of 30 or higher. You can calculate your BMI by entering your height and weight into our BMI calculator. Patients whose BMI is over 35 are considered severely obese, and those who are over a BMI of 40 are morbidly obese, which generally translates to about 100 pounds over the ideal weight for your height. Once a person reaches severe obesity, it is extremely difficult to lose weight and keep it off. Typically, only about 5% of severely obese individuals are able to maintain significant weight loss in the long term. Weight loss surgery is recognized by The National Institutes of Health (NIH) as the only effective form of long term weight loss for severely or morbidly obese patients. If you feel one of these procedures might be right for you, please contact us today to schedule a consultation.
BMI Calculator
What does your BMI mean?
| | |
| --- | --- |
| BMI < 20 | under weight |
| BMI 20-24.9 | healthy weight |
| BMI 25-29.9 | over weight |
| BMI 30-34.9 | obesity |
| BMI 35-39.9 | severe obesity |
| BMI 40-49.9 | morbid obesity |
| BMI > 50 | super morbid obesity |
If you are overweight and feel that you may qualify for one of these bariatric procedures, please contact us today to schedule a consultation with our extensively trained bariatric surgeon, Dr. Parrish. He can help you to begin your journey to a healthier and happier life!