Candidates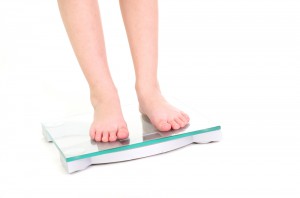 The choice to have bariatric surgery is one that can not only help you lose weight, but also one that reinforces your commitment to better health. Just the consideration of surgical weight loss treatment is a major step, as it is a sign that you are ready to take your life in a new, healthy direction. There have been a number of changes in candidacy requirements for weight loss surgery over the years, and these changes have made more and more individuals eligible for advanced, life-changing treatment.
The information below can help you as you consider whether bariatric surgery is the right option for your goals. Once you have decided that weight loss treatment may be an ideal solution, we invite you to contact us for a consultation with Dr. James Parrish. Our bariatric surgeon can talk with you about your concerns, determine your candidacy for specific procedures, and advise you on the best treatment option for your unique needs. If you have questions, please reach out to our practice and we will be happy to speak with you.
Benefits of Surgery
Weight loss surgery offers a wide range of benefits for the right candidate. Obesity is associated with a number of medical problems, from high blood pressure and bad cholesterol to diabetes and stroke. By losing weight, bariatric surgery can often help patients improve their overall health.
Free Informational Seminars
Want to know more about weight loss surgery and the types of bariatric procedures available? Check out one of Dr. Parrish's complimentary informational seminars. These educational meetings can help you prepare for your operation and give you a chance to ask any questions.
Financing, Insurance, and Forms
To make your experience as convenient as possible, we offer patient registration forms online, so you can view, download, print, and fill out these papers before your visit to expedite the process. Additionally, financing options and insurance information is provided to help you make the best financial and health decisions for your needs and goals.
Choosing a Procedure
While certain criteria need to be met for a person to qualify as a candidate for surgical weight loss treatment, there are several bariatric surgery options available for patients who are eligible for these procedures. The indication for any surgical bariatric procedure in most cases is a BMI (body mass index) over 35 or a BMI over 30 with a comorbidity (a medical condition that is related to obesity). Our practice offers many of the most advanced and effective treatments available. The primary objective of weight loss surgery is to help patients successfully lose weight and improve their health. Patients who have a BMI of at least 30 and suffer from a comorbidity may be good candidates for a procedure such as LAP-BAND® Adjustable Gastric Banding. Those with a more severe degree of obesity may be better-suited to a procedure such as gastric sleeve or gastric bypass surgery. For individuals who are moderately overweight and just need some weight loss assistance, a non-surgical option like the ORBERA™ Intragastric Balloon may be an ideal treatment. ORBERA™ is FDA-approved only for patients with a BMI between 30 and 40. It is important to note that many insurance policies require patients to have a BMI of more than 35, and may have additional requirements, before they provide benefits. Fortunately, in addition to accepting a variety of insurance plans, our practice accepts a number of other convenient payment options, including weight loss surgery financing arrangements.
BMI Calculator
For many individuals, being slightly overweight can be resolved with some changes in dietary and exercise habits. For people who are considered obese, losing weight can be quite a bit more challenging. A body mass index (BMI) of 30 or higher is an indication of obesity. Below, you will find a BMI calculator along with a chart that can tell you where your body mass index result may fall in the range of classifications, which goes from "underweight" to "super morbid obesity." A BMI of 35 to 39.9 indicates severe obesity, while a BMI of 40 to 49.9 indicates morbid obesity. An individual who is classified as "morbidly obese" is typically about 100 pounds over the weight that is considered ideal for one's height. When severe obesity is reached, it can be exceptionally difficult for an individual to lose weight and maintain that weight loss. In fact, only about 5% of people who have severe obesity are able to achieve long-term significant weight loss. The National Institutes of Health recognize weight loss surgery as the only effective type of long-term weight loss for individuals who are diagnosed with severe or morbid obesity. If weight loss treatment sounds like it may be an option for your needs, please don't hesitate to contact our practice.
BMI Calculator
What does your BMI mean?
| | |
| --- | --- |
| BMI < 20 | under weight |
| BMI 20-24.9 | healthy weight |
| BMI 25-29.9 | over weight |
| BMI 30-34.9 | obesity |
| BMI 35-39.9 | severe obesity |
| BMI 40-49.9 | morbid obesity |
| BMI > 50 | super morbid obesity |
Schedule a Consultation
If you are overweight and feel that you may qualify for one of these bariatric procedures, please contact us today to schedule a consultation with our extensively trained bariatric surgeon, Dr. Parrish. He can help you to begin your journey to a healthier and happier life!