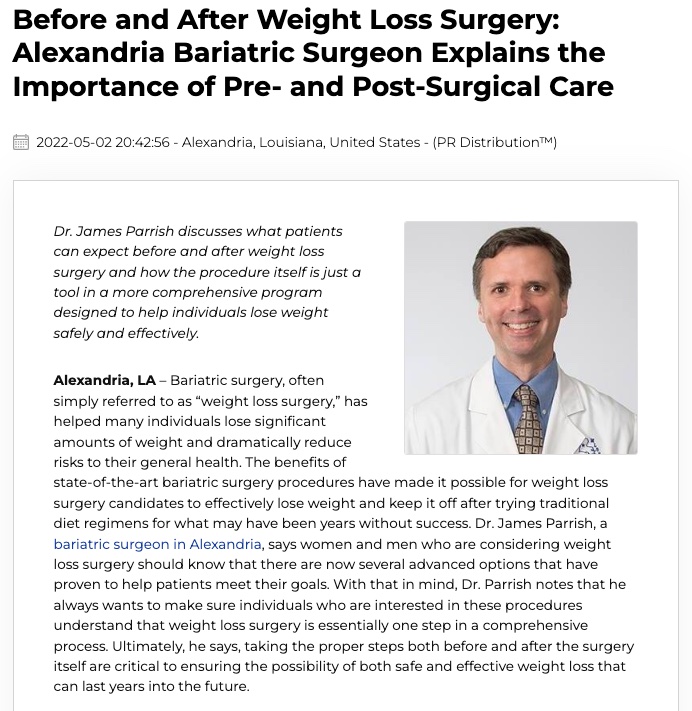 Dr. James Parrish discusses what patients can expect before and after weight loss surgery and how the procedure itself is just a tool in a more comprehensive program designed to help individuals lose weight safely and effectively. Alexandria, LA – Bariatric surgery, often simply referred to as "weight loss surgery," has helped many individuals lose significant amounts of weight and dramatically reduce risks to their general health. The benefits of state-of-the-art bariatric ...
Read More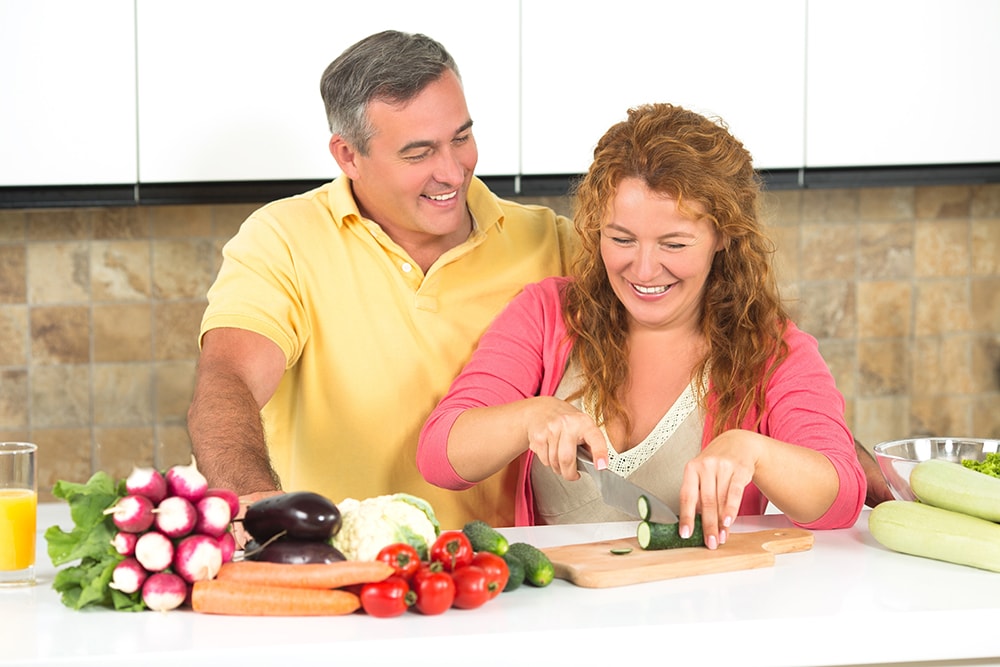 One of the most important things to know about weight loss surgery is that it is only the first step along the path to losing weight and improving your health. It is definitely a major step, but only one of many in a life-changing journey. Several lifestyle adjustments will be necessary after weight loss surgery to ensure that you are not only experiencing safe weight loss, but also taking the dietary and ...
Read More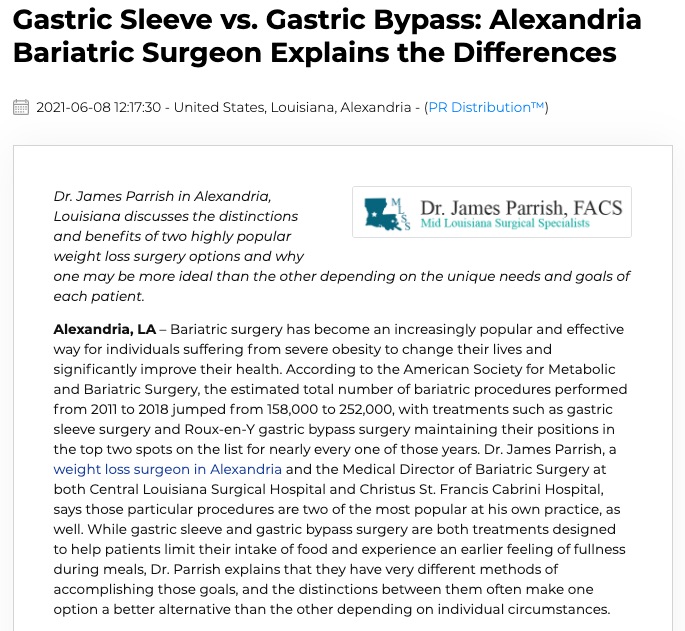 Dr. James Parrish in Alexandria, Louisiana discusses the distinctions and benefits of two highly popular weight loss surgery options and why one may be more ideal than the other depending on the unique needs and goals of each patient. Alexandria, LA – Bariatric surgery has become an increasingly popular and effective way for individuals suffering from severe obesity to change their lives and significantly improve their health. According to the American Society ...
Read More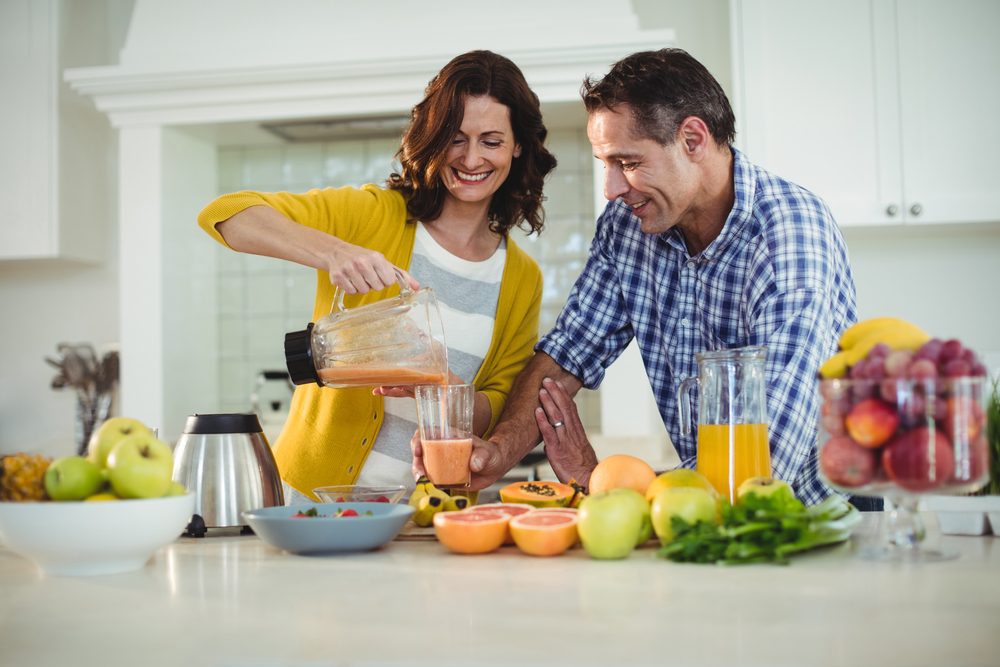 Roux-en-Y gastric bypass surgery is one of the most effective (and commonly performed) surgical weight loss procedures at our practice. This particular treatment is capable of helping patients lose up to 70 percent of their excess body weight after one year and has been shown to significantly reduce—and even eliminate—comorbid conditions such as Type II diabetes, hypertension, and others. With this in mind, it's important to remember that gastric bypass is only ...
Read More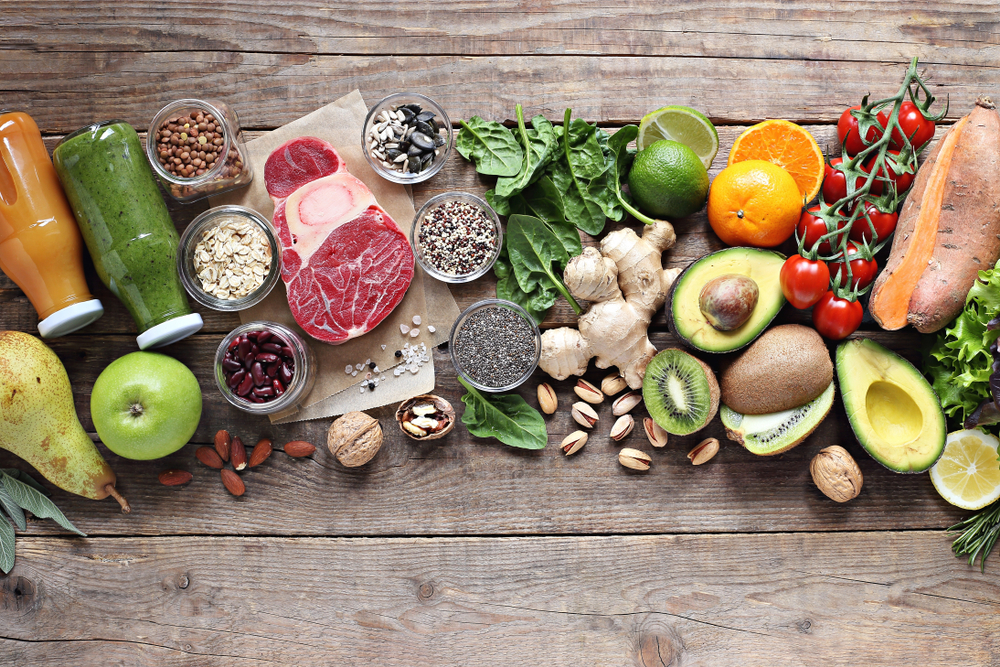 Once you've had a weight loss treatment such as gastric bypass surgery, you will be placed on a special diet designed to help your stomach heal, reduce the chances of complications and side effects following the procedure, and ultimately help you develop new habits that can maximize the potential for a safe and effective weight loss. Our bariatric surgeon, James Parrish, MD, and an experienced nutritionist here at our practice will provide ...
Read More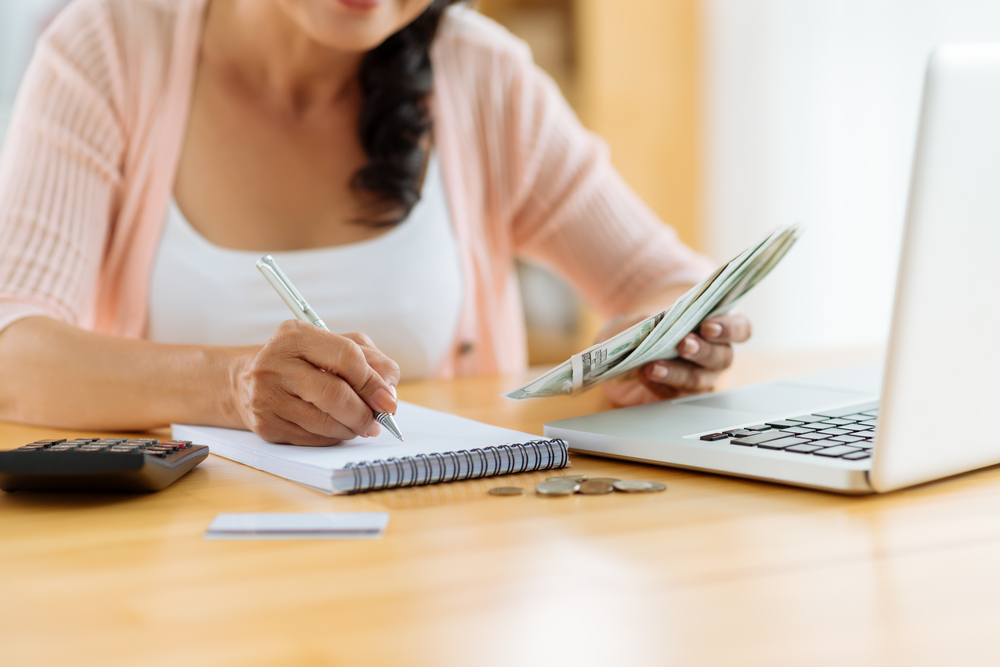 Our weight loss surgery team firmly believes that bariatric surgery and getting yourself on the road to better health should never be impeded by the costs associated with these procedures. If you are considering weight loss surgery and are concerned about the potential cost, it's important to remember that there are numerous ways in which surgical weight loss treatment can be made more convenient, affordable, and suitable for a variety of budgets.  ...
Read More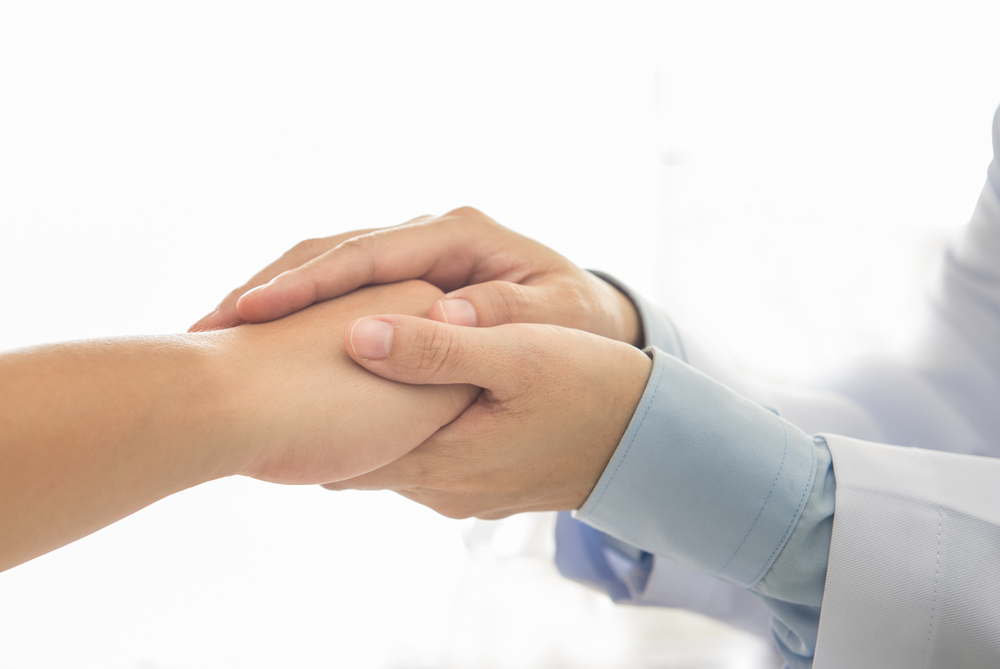 Bariatric surgery is an opportunity to dramatically change your life for the better and for the healthier. But an operation is a big step and understanding everything involved is essential to achieving success. This is part of the purpose of presurgical counseling for a bariatric procedure. At our practice, Dr. James Parrish uses weight loss seminars and consultations to help the patient become well-informed about the presurgery requirements, the procedure, and the ...
Read More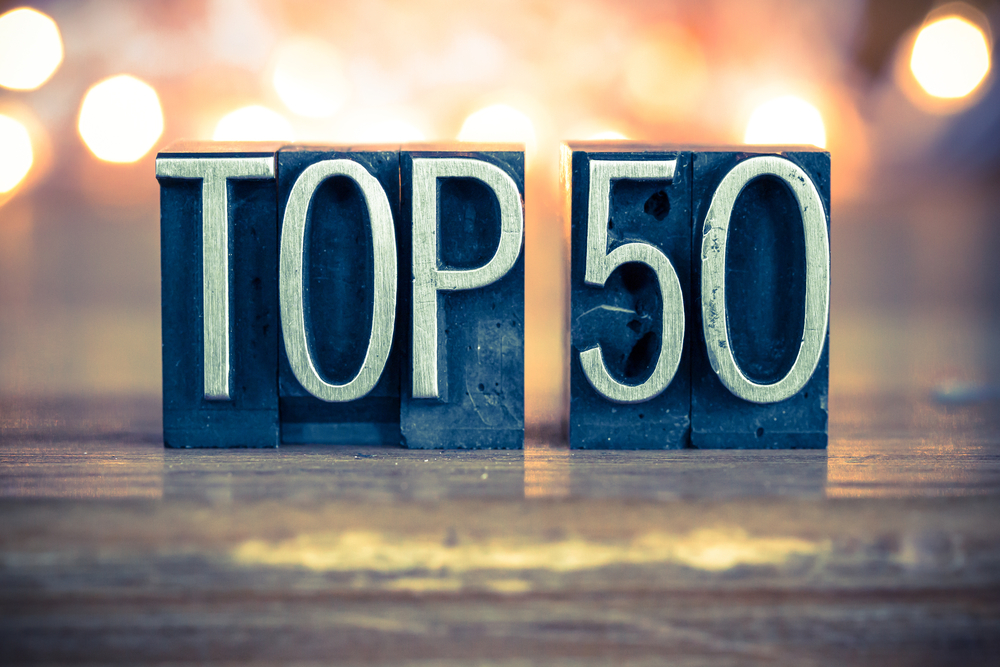 We consider it a duty and privilege to use our blog to communicate with patients, answering commonly asked questions, discussing various weight loss options, and announcing special events and discounts. We are therefore particularly proud to share that our website and blog were named one of the Top 50 Bariatric Surgery Blogs to follow in 2018 by Feedspot. Feedspot is an aggregator of popular blogs and websites. Its purpose is to help ...
Read More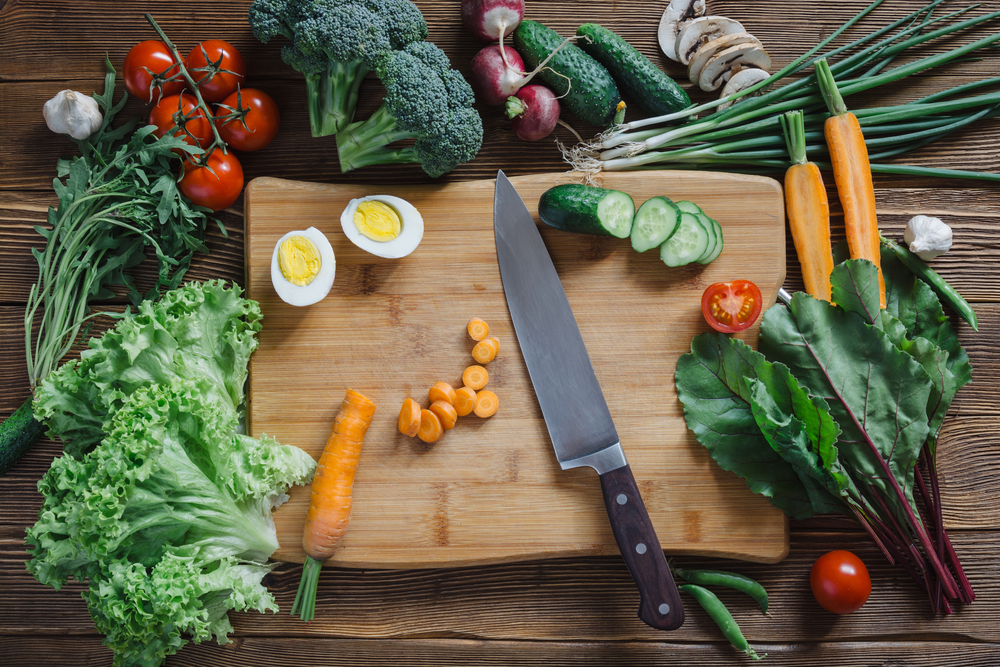 Have you noticed a plateau in your weight loss? Or perhaps you have even gained weight back? If your stomach has stretched following bariatric surgery, a pouch reset can help you get back on track and losing weight again. Dr. James Parrish offers this noninvasive, dietary method at our practice, and it has helped many patients complete their weight loss goals. Following the nutritional guidelines set out by a bariatric surgeon is ...
Read More
It's tempting to want to save money on the full cost of bariatric surgery by crossing the border for the procedure, especially when it may be possible to make a vacation out of the experience. However, patients should be wary of traveling to foreign countries for a weight loss operation. The post-operative recovery period is essential to achieving the desired outcome and losing the most weight as safely as possible. Follow-up appointments ...
Read More