Post Surgery
Bariatric surgery is an incredible way for overweight individuals to regain their lives, but the commitment to a new life doesn't end after surgery. During and after surgical recovery, staying on top of a regular healthy diet and exercise program is vitally important. Without this crucial maintenance, patients may end up regaining the weight they were finally able to lose through bariatric surgery. We understand that changing your lifestyle is an extremely difficult thing to do, so Dr. James Parrish and his knowledgeable and supportive staff are here to help you along the way. We offer nutrition programs to assist you with maintaining your new diet, and support groups to help you stay knowledgeable and motivated while sharing stories of success and struggles with others who understand what you are going through.
If you need more information about the nutrition programs and support groups offered at Mid Louisiana Surgical Specialists, please contact Dr. James Parrish today.
Nutrition Programs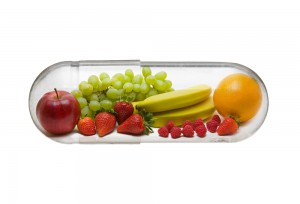 Depending on the type of bariatric surgery you choose, you will need to take specific nutritional supplements during the recovery period. Our experienced weight loss surgeon, Dr. Parrish, will advise you on which supplements are right for you. During recovery and beyond, you will also have access to dietary counseling and nutritional programs that will help you stay healthy with well balanced meal planning and guidance from our staff. With these nutrition programs, you can learn how to prepare healthy meals for yourself and your family, as well as how to make healthy choices when dining out at restaurants. Success starts with a healthy diet!
Support Groups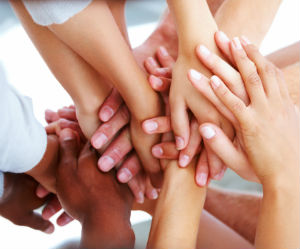 Our support groups meet every third Thursday of the month at 6:00 pm in the Women's Hospital (Cabrini Hospital) on the first floor. These groups are intended to be informational, but they are also a great way to stay motivated. You will get a chance to meet other individuals who are going through or have been through the same struggles as you. You can get a chance to hear their stories, and we encourage you to share some of your own, as well!
Exercise Regimen
Part of optimizing your health and improving your well-being is regularly incorporating fitness into your life. The best way to do this is to choose activities that you enjoy participating in, whether that's a sport, recreational event, or another type of exercise. Some patients prefer to go to the gym and utilize machines, others like to join fitness classes, and lots of people try to get outside for a daily walk. If you would like advice on how to integrate exercise into your routine, our friendly and knowledgeable medical team can help develop a program customized to your interests and goals. Even patients who have physical limitations or disabilities can often find a type of exercise that allows them to stay active. Once you begin to see the results of your bariatric procedure, you will feel even more motivated to make healthy changes in all areas of your life.
You can also find support online any time on our CHRISTUS Cabrini Bariatric Support Group on FaceBook!