One of the most popular types of surgical weight loss treatments over the past 10 years has been the laparoscopic gastric banding procedure. Treatments such as LAP-BAND® Adjustable Gastric Banding have helped thousands of people lose significant amounts of weight without the need for stapling of the stomach. Gastric banding procedures are reversible, and they can be modified for your individual needs. They are designed to give you an earlier feeling of fullness and safely lose weight. Many patients who have had gastric banding procedures and who adhere to the lifestyle and dietary changes necessary after the initial treatment have lost up to three pounds per week and have achieved their ultimate goals. Dr. James N. Parrish, our experienced bariatric surgeon, can help you lose weight safely and effectively and reduce the risks of life-threatening conditions associated with morbid obesity. The following links will take you to more detailed descriptions of our gastric banding treatments. If you have any questions, please don't hesitate to contact our practice.
Paying for Weight Loss Surgery
We understand that medical care can be expensive. If you're struggling to pay for your bariatric procedure, we can help. We offer one of the lowest cash prices for gastric banding in the state, and we also work with a number of reputable financing companies. If you have insufficient or no insurance coverage, we can work with you to find a solution that fits within your budget.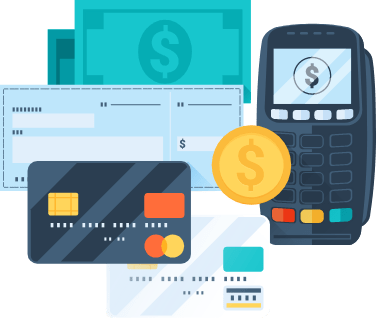 LAP-BAND® Adjustable Gastric Banding
LAP-BAND® Adjustable Gastric Banding is another very popular gastric banding treatment designed to restrict the size of the stomach so that an earlier feeling of fullness sets in at mealtimes. It is reversible and adjustable, and there is no surgical alteration to the stomach. LAP-BAND® System surgery is also performed laparoscopically, so it is a minimally invasive procedure. Candidates for this procedure include patients with a BMI of at least 35. If you have a BMI of at least 30 plus one or more health conditions associated with obesity, you may qualify for LAP-BAND® System surgery.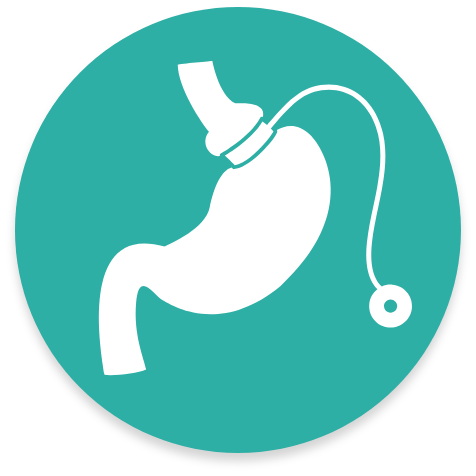 Band Fills and Adjustments
One of the major advantages of gastric banding for weight loss treatment is that you can adjust the band to change the amount of restriction. Patients who would like to further restrict food intake before feeling full at mealtimes can have a virtually painless procedure known as a band fill. This procedure is performed in the office, and consists of a saline injection into the band, allowing you to eat less food at one time before feeling full. The band can also be loosened to allow more food intake, or it can be removed altogether at any time.
Learn More About Gastric Band Surgery
The following list covers some of the most common questions asked about gastric banding. If you have additional questions, or if you would like to schedule a consultation with Dr. Parrish, we encourage you to contact our skilled medical team.
Who is an ideal candidate for gastric banding?

Your safety and results are our highest priorities, so we will review your medical history and anatomic needs to help determine if this procedure is right for you. Patients should be at least 100 pounds overweight, or have a Body Mass Index (BMI) of 40 or more. Individuals with a BMI of 35 or higher and who have corresponding medical conditions, like type 2 diabetes, high cholesterol, and heart disease may also benefit from this technique. Dr. Parrish will discuss your options with you during your initial consultation and let you know if gastric banding or another modality can provide the best possible outcome.

How much weight can a patient lose?

Every patient is unique, and they will experience a slightly different result. That said, individuals who have gastric banding can usually expect to lose about 40 percent of their excess weight, sometimes more. Achieving the greatest possible weight loss requires consistent work and dedication to diet and fitness regimens. Our

aftercare

program helps you manage your new, healthier lifestyle following the operation.

Will I have to follow a diet prior to the operation?

Yes, patients will have to begin the same diet they will follow after the surgery for a period prior to the operation. This is to help you become more comfortable with the upcoming changes to your meal plan and to assist you in beginning to lose weight. About two weeks before your surgery you will start a high-protein, low-carbohydrate diet to reduce the size of your liver. Two days before your gastric banding procedure you will be placed on a clear liquid diet. This is to ensure your body is ready for the experience and to give Dr. Parrish improved access to the stomach.

How long will results last?

Our goal is to help you achieve lasting weight loss and improved health. Dr. Parrish and our skilled medical team offer a range of support programs so you can more easily stay on track. We also schedule follow-up appointments to review your progress and encourage you on your path. These amenities are lifelong services. Weight loss isn't a short-term process, and we are here for you for the duration.

Is the procedure reversible?

Gastric banding procedures are designed to be reversible and the the band can be removed if medically necessary or if desired by the patient. Some patients who experience less weight loss than discussed may have the gastric band converted to a gastric sleeve. If you think you will want the band removed at a later point, you should discuss your concerns with Dr. Parrish.

Is gastric banding or gastric sleeve a better choice for me?

Everyone's needs and goals are unique, which is why it's important to select the ideal weight loss surgery for you. Dr. Parrish will evaluate your anatomic characteristics and medical history to determine which procedure can optimize your results. The gastric band approach can help patients feel full sooner and with less food, as the stomach size is restricted. Gastric banding is a less permanent technique and can be converted to a

gastric sleeve

if necessary. As a result, this method may be ideal for patients who primarily have a problem with portion size.
Schedule a Consultation
If you would like more information on gastric banding, or if you would like to schedule a confidential consultation with Dr. Parrish, please contact our practice.