Center of Excellence
Accreditation and recognition by major organizations focused on ethics, standards, and progress related to the field of bariatric surgery are significant indications of a practice's ability to perform safe and effective procedures. Our bariatric surgeon, Dr. James Parrish, is honored to oversee a weight loss surgery practice that has been accredited by the Metabolic and Bariatric Surgery Accreditation and Quality Improvement Program (MBSAQIP), in addition to being recognized as a Center of Excellence by the Optum® organization. Please read about these and other prestigious designations below to find out why they are important and how they make our practice stand out from many others.
MBSAQIP Accreditation

Dr. Parrish's bariatric surgery practice is the only one in the region to be accredited by the MBSAQIP. This designation is very significant as the MBSAQIP is a unified program developed by two of the most respected medical organizations in the world: the American College of Surgeons and the American Society for Metabolic and Bariatric Surgery. The program is designed to promote safe care of exceptionally high-quality by establishing national standards for centers specializing in bariatric surgery. Centers accredited by the MBSAQIP must go through an intensive process to prove that they have superior outcomes and adhere to the highest standards of safety in the context of a comprehensive program. MBSAQIP accreditation also signifies that a center has the proper equipment and trained professional support staff who are committed to continued quality improvement and dedicated to safety and success with weight loss surgery. In addition to collecting data relating to patient outcomes, the organization conducts an on-site visit of an accredited facility every three years to help ensure the center is meeting the standards necessary to maintain its accreditation.
Optum® Center of Excellence

The Optum® Centers of Excellence network is composed of healthcare providers that have met rigorous standards of evaluation to prove they offer superior care that is also cost-effective. Only an experienced and statistically successful provider is designated as an Optum® Center Excellence, and the recognition signifies a center that offers increased chances of producing a more accurate diagnosis, appropriate treatment, fewer complications, and care that is coordinated, planned, and administered by a collaborative team of professionals who specialize in the condition being treated.
Aetna® Institutes of Quality

Dr. Parrish and our team are proud to be part of the Aetna® Institutes of Quality (IOQ) network. This program is designed to help doctors and patients who are making very complex decisions about treatment find the best healthcare facility for their needs. Facilities in the IOQ network see many patients and have proven to provide clear clinical results in their particular treatment specialty.
Blue Distinction Centers+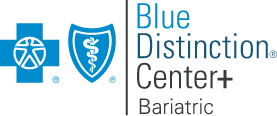 Our center is recognized by the Blue Distinction Centers+ program for its record of patient results and quality of care. Blue Distinction Centers+ recognition is only given to centers that have proven both their expertise and efficiency with providing specialty care.
To learn more about our center, or to schedule an initial consultation with Dr. Parrish, we invite you to contact us today.