If you are thinking about ways in which you can start down a new path toward better health and significant weight loss, you should know that advances in the field of bariatric surgery have made it possible to provide more options than ever before. Our experienced bariatric surgeon, James Parrish, MD, has a genuine understanding of how challenging it can be to lose weight. He also knows that each individual is different, and therefore requires customized treatment plans specifically designed for patients' unique needs and personal goals. Dr. Parrish will work with you as a true partner throughout the treatment process and will provide you with a range of options for support so that you have the best-possible chance of obtaining long-lasting, successful results. 
Ultimately, Dr. Parrish and our bariatric surgery team want to help you reduce general health risks and reach your weight loss goals to become healthier and more self-confident. During your initial consultation, Dr. Parrish can talk with you about the surgical or non-surgical weight loss options that may be ideal for your needs. From the first meeting with Dr. Parrish all the way through to your post-operative follow-up appointments, we will be here for you on this exciting new journey! 
Below are some useful links that will assist you in learning more about some of the options available at our practice.
Roux-en-Y Gastric Bypass
This type of bariatric surgery is well-known for its overwhelming success. Roux-en-Y gastric bypass is a surgical procedure in which Dr. Parrish can reduce the size of your stomach, therefore minimizing the amount of food that is required to feel full. The small intestine is also modified to decrease the absorption of calories from consumed food. This procedure has a long and proven track record and has helped many Americans lose massive amounts of weight and regain a healthy lifestyle. 
Gastric Sleeve
Gastric sleeve surgery, or vertical sleeve gastrectomy (VSG), is one of the options available to our patients for weight loss surgery. This procedure involves removing a portion of the stomach in order to minimize how much food the stomach itself can hold before feeling full. Gastric sleeve surgery also changes the levels of hormones which act on the brain and control the desire to eat. This leads to less hunger and improved portion control, thus allowing patients to lose a large amount of weight safely.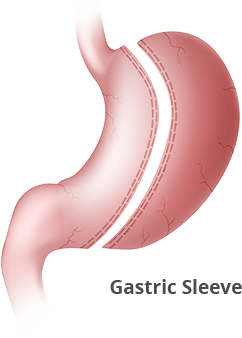 Gastric Banding
In order to have a customizable, gradual weight loss, many eligible patients choose to have gastric banding procedures in lieu of other major weight loss surgeries. The gastric band procedures can be adjusted with band fills, and the procedures are completely reversible. Dr. Parrish offers the LAP-BAND® Adjustable Gastric Banding System. This treatment creates a smaller stomach chamber to hold food, helping patients to achieve an earlier feeling of fullness at mealtimes. 
ORBERA™ Intragastric Balloon 
The ORBERA™ Managed Weight Loss System is an innovative, non-surgical treatment program that may be an option for patients with a body mass index that rates between 30 and 40. The procedure involves the placement of an intragastric balloon inside the stomach for a period of about six months. Once inflated, the balloon can ultimately help patients experience an earlier feeling of fullness at mealtimes. Along with guidance from dietary and fitness experts, the ORBERA™ Managed Weight Loss System is designed to provide qualified candidates with a comprehensive program to help them successfully lose weight.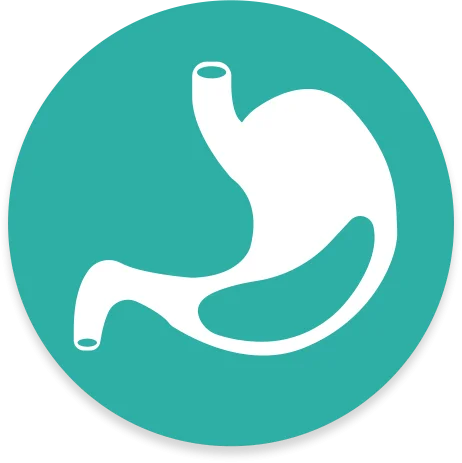 Frequently Asked Questions
Making significant changes to your lifestyle isn't easy. We understand that anyone considering a significant change in their lifestyle will have a lot of questions when conducting research. We hope our website will serve as an educational tool to assist you in your journey. If you have not already found the answer to your question on one of our informational pages, please visit our FAQs about weight loss surgery page for further information, or contact us today for more information.

If you would like to learn more about our weight loss surgery options, or if you would like to schedule a consultation with Dr. James Parrish, please contact us today.