ORBERA™ Intragastric Balloon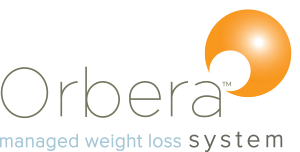 Advances in weight loss treatment have yielded both surgical and non-surgical options for patients who are trying to lose weight and change their lives for the better. While Dr. James Parrish offers a comprehensive range of bariatric surgery options here at Mid Louisiana Surgical Specialists, he also offers a new, FDA-approved weight loss treatment technique that does not require surgical intervention: it's called the ORBERA™ Managed Weight Loss System.
ORBERA™ involves the use of an intragastric balloon placed inside the stomach for a temporary period of time. Once inflated, the balloon takes up space in order to help you feel full much sooner than usual while eating. *A clinical study showed that patients who had the ORBERA™ gastric balloon for six months lost an average of 21.8 pounds. With continued weight management under the ORBERA™ system and good eating and lifestyle habits, even more weight can be lost. The ORBERA™ system can be performed in patients over the age of 18 and has helped many individuals successfully navigate the path to better health.
*Clinical Study Approved by FDA
Benefits of the ORBERA™ Managed Weight Loss System
The ORBERA™ Managed Weight Loss System offers patients with a body mass index (BMI) of between 30 and 40 a number of significant benefits, including:
Non-surgical weight loss treatment

A comprehensive weight loss program designed to help you lose weight and keep it off

Guidance and support from experts who can help you develop a long-term plan to improve dietary and fitness habits

Only minimal downtime is typically necessary

The ability to lose about three times as much weight than could be achieved with diet and exercise alone

Significant weight loss within the first three months
The ORBERA™™ Intragastric Balloon Procedure
Here is how the ORBERA™ system works: our experienced bariatric surgeon will endoscopically insert a small, deflated intragastric balloon down the throat and carefully place it in the stomach. There are no incisions required, and a mild sedative is typically enough to minimize discomfort during this quick outpatient procedure. Once the balloon is in the ideal position, Dr. Parrish will fill it with a saline solution. It should ultimately be about the size of a grapefruit once inflated. In most cases, the ORBERA™ procedure can be completed in approximately 30 minutes.
The balloon will remain inflated for six months. After this amount of time has passed, Dr. Parrish will deflate the balloon and remove it from the stomach. This begins the second phase of treatment with the ORBERA™ Managed Weight Loss System. A team of weight loss experts and coaches, which can include our bariatric surgeon, a dietitian, and an exercise physiologist, will help you continue with good eating and fitness habits to keep losing weight (and maintain your weight loss) safely and effectively. This medically supervised weight loss program is designed to assist you as you adjust to new dietary and lifestyle habits. With a team approach, you will have a comprehensive foundation of support as you embark on your weight loss journey!

The ORBERA™™ Intragastric Balloon Infographic
Do you have questions about ORBERA™? If so, please contact us today. We will be happy to talk more with you about this procedure, or help you schedule a consultation with Dr. Parrish.