Self-Pay Bariatric Surgery
While most forms of medical insurance now cover weight loss options, not every patient has access to insurance-covered weight loss surgery. If you will be paying cash for your procedure, we offer some of the most competitive prices for weight loss surgery in Louisiana and surrounding areas. Dr. James Parrish and our medical team can work with you to find a payment plan that works within your budget.
How Much Does Bariatric Surgery Cost?
Bariatric surgery prices range from procedure to procedure and can vary depending on the complexity of the treatment plan. Fees will include the surgery fee, the hospital facility fee, and the anesthesiology fee. You may have some other costs associated with your procedure, and we will discuss the total cost of your program with you in full. For the most up-to-date price on a technique, please contact our office.
Dr. Parrish is dedicated to helping individuals access the medical care they need to live long, healthy, and fulfilled lives. At our practice, we offer among the lowest cash prices in the state for the most in-demand and effective weight loss procedures available. If you are seeking bariatric surgery outside of medical insurance coverage, talk to us about your options for payment. The most important factor for us is helping you get started on your journey to improved health and reduced disease. Don't let cost be a factor in your decision—let us help you find a suitable solution that fits within your budget
Bariatric Surgery and Insurance, Medicare
Most insurance plans now cover bariatric surgery, including
gastric bypass
,
gastric sleeve
, and
gastric banding
surgery. In addition to private insurance companies, Medicare also offers coverage for weight loss treatment as long as certain requirements are met. These sometimes include showing proof of attempting to lose weight through conservative methods like diet and exercise for 3 to 6 months before considering surgery. Other requirements are common, and we can help you navigate the claims process. This process can be long and patience is necessary, but we will be with you every step of the way.
Is Bariatric Surgery Tourism Safe?
More and more patients are considering traveling to another country to receive low-cost weight loss treatment. We do not recommend bariatric tourism for a number of reasons, chief among them your safety. The recovery period is the most critical time after surgery. Crossing the border for care puts you at risk of being far from your treating doctor should a complication arise during the healing process after you've returned home. The success of bariatric surgery depends on frequent and lifelong follow-up after the operation, which is difficult, if not impossible, when your procedure is performed in another country. We take your safety, comfort, and results very seriously. If costs are an impediment to receiving the bariatric care you need, we will work with you to find a solution that best preserves your health before, during, and after surgery.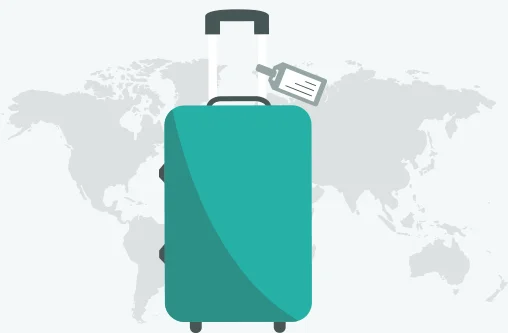 Schedule a Consultation
We're here to help. Contact our practice to schedule a consultation and learn more about our generous payment options.