Vitamin Supplements
Our team at Alexandria Bariatric Surgery will be your guide throughout your entire weight loss journey – from the initial consultation to the recovery period and beyond. In addition to our extensive list of weight loss surgery procedures, we offer some of the most sought-after vitamins and supplements on the market. Vitamins and supplements are a necessary part of bariatric treatment, as they can replenish the deficiencies (e.g., iron, calcium, etc.) that can develop after weight loss surgery. These products have been hand-selected by our bariatric surgery team, who has many years of experience in bariatric medicine, to ensure you continue to manage your weight and health well after your procedure has been performed.
We invite you to explore our products below. If you have any questions, feel free to contact us.
FREE SHIPPING FOR ALL ORDERS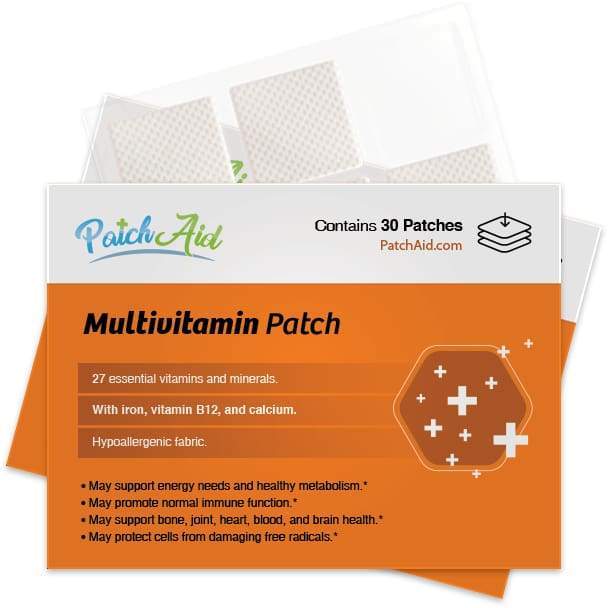 PatchAid MultiVitamin Plus Topical Vitamin Patch
$25.00
*Shipping and Tax included in price
Monthly Subscription – PayPal
(Select this option to have your vitamins shipped automatically every month!)
The PatchAid MultiVitamin Plus Topical Vitamin Patch is a comprehensive, broad-spectrum daily multi plus vitamin patch combining 27 essential vitamins and minerals all in one easy topical patch.
The body requires essential vitamins and minerals in steady and adequate amounts to be at its best and function properly. The PatchAid MultiVitamin Plus Topical Vitamin Patch is specially formulated with key nutrients to address the necessary intake of these vitamins for both men and women.
**These statements have not been evaluated by the Food and Drug Administration. This product is not intended to diagnose, treat, cure or prevent any disease.