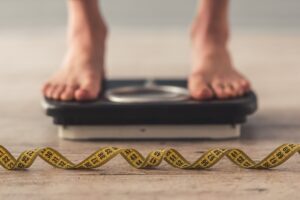 The American Society for Metabolic and Bariatric Surgery (ASMBS) and the International Federation for the Surgery of Obesity and Metabolic Disorders (IFSO) have announced new guidelines that make it possible for more individuals to qualify as candidates for bariatric surgery. The previous guidelines established by the National Institutes of Health in 1991 recommended metabolic and bariatric surgery for patients with a BMI (body mass index) of 40 or greater if they had no co-morbidities (health conditions associated with obesity); however, the new recommendations recently established have lowered that number to 35. With that in mind, certain weight loss surgery treatments can now be recommended for individuals who have a BMI of 35 or more, regardless of whether they have associated health conditions, and individuals with a BMI of 30 or greater who also experience co-morbidity conditions may also be eligible. 
While there are other criteria that must be determined for candidacy for a weight loss surgery procedure, these new guidelines make it possible for more patients who suffer from severe obesity to be ideal candidates for surgical treatment that can help them effectively lose weight and live healthier lives. You can learn more about the new recommendations here. 
If you are considering bariatric surgery and would like to see if you are eligible, Dr. James Parrish can help. Our comprehensive program offers an excellent step for many patients who are embarking on the journey to better health and a slimmer physique. Please contact us today for additional information, or to schedule a consultation with Dr. Parrish.