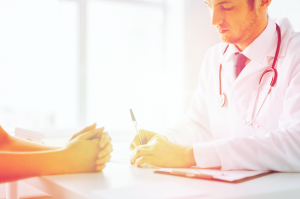 Bariatric surgery can change and even save lives. Procedures like gastric bypass and gastric sleeve surgery have been shown to help patients lose a substantial amount of weight, reduce the effects of obesity-related diseases, and improve well-being. Fortunately, major medical insurance agencies recognize these benefits and provide coverage for weight loss techniques as part of their health plans. Depending on your plan, your insurance may cover all or part of your operation, although you may have to show that you have made an effort to lose the weight through non-surgical methods first. Our medical team will be happy to help you file documents related to your care with your insurance company.
We understand that in some instances health care does not provide sufficient or any coverage for your procedure. Or you may not have medical insurance. In that case, we offer a competitive price for weight loss surgery, and we work with a selection of reputable weight loss surgery financing companies. With our help, you should be able to find a solution that fits within your budget.
We believe that everyone should have access to the care they need to lead healthier, more productive and content lives. With this objective in mind, Mid Louisiana Surgical Specialists and Dr. James Parrish, our extensively trained weight loss surgeon, are now offering a lower cash price for bariatric surgery. Talk to us about your needs and goals, and we will assist you finding a way forward.