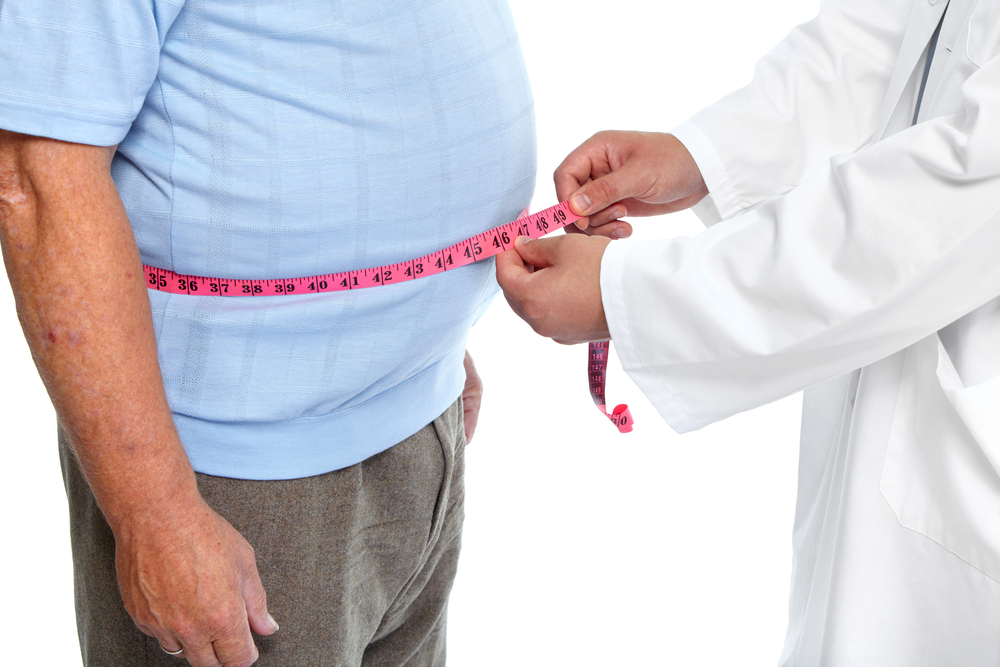 Patients who have had the LAP-BAND® System treatment may be interested to know that this procedure can be converted to a gastric bypass or a gastric sleeve. There are a few reasons why an individual may wish to switch from one weight loss surgery approach to another. Some patients simply lose more weight after sleeve or gastric bypass surgery than they do with the LAP-BAND® system. While the failure rate is still ...
Read More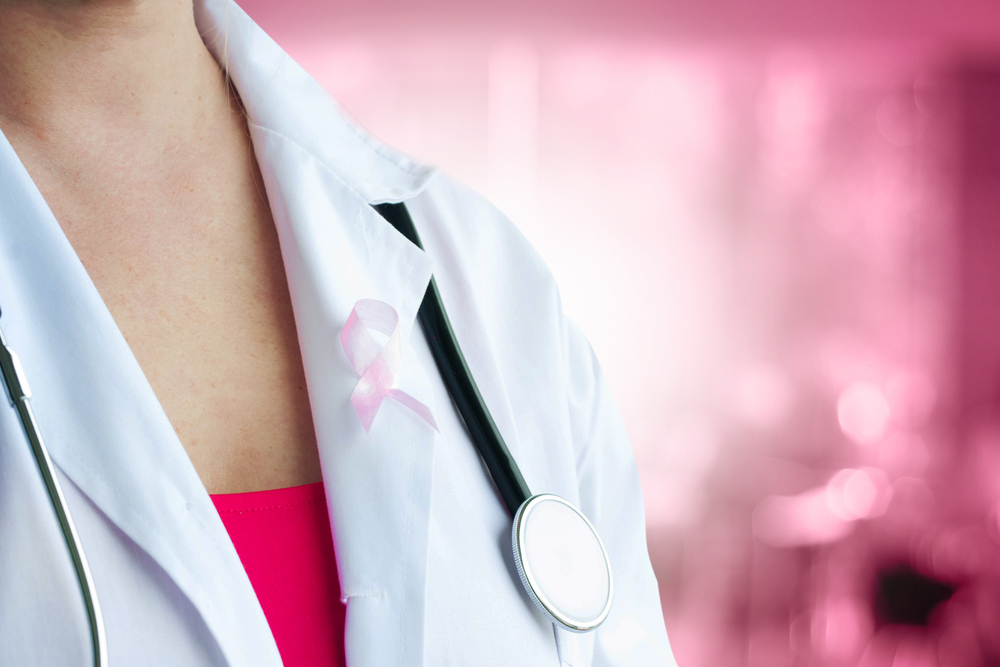 Excess weight and obesity can increase the risk of developing many life-threatening conditions, including cancer. The National Cancer Institute cited a recent study showing that, in 2007, an estimated 84,000 new cases of cancer occurred as a result of obesity. There are many different types of cancers, and our experienced bariatric surgeon, Dr. James N. Parrish, explains that some are more directly linked to excess weight than others. The cancers most closely ...
Read More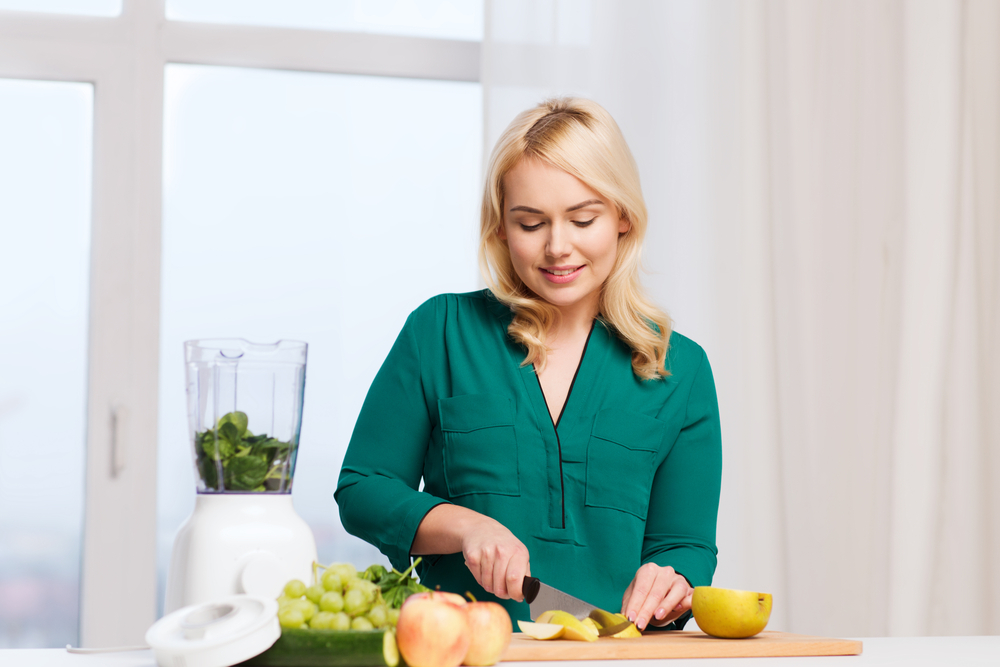 Also known as a vertical sleeve gastrectomy (VSG), gastric sleeve surgery can help patients suffering from severe obesity achieve a significant reduction in excess body weight. Following the operation, long-term lifestyle changes - particularly regarding diet - must be observed to ensure optimal results and to reduce the potential for complications. Our bariatric surgeon James N. Parrish, MD emphasizes the importance of following the post-operative nutrition guidelines. To make this process easier, ...
Read More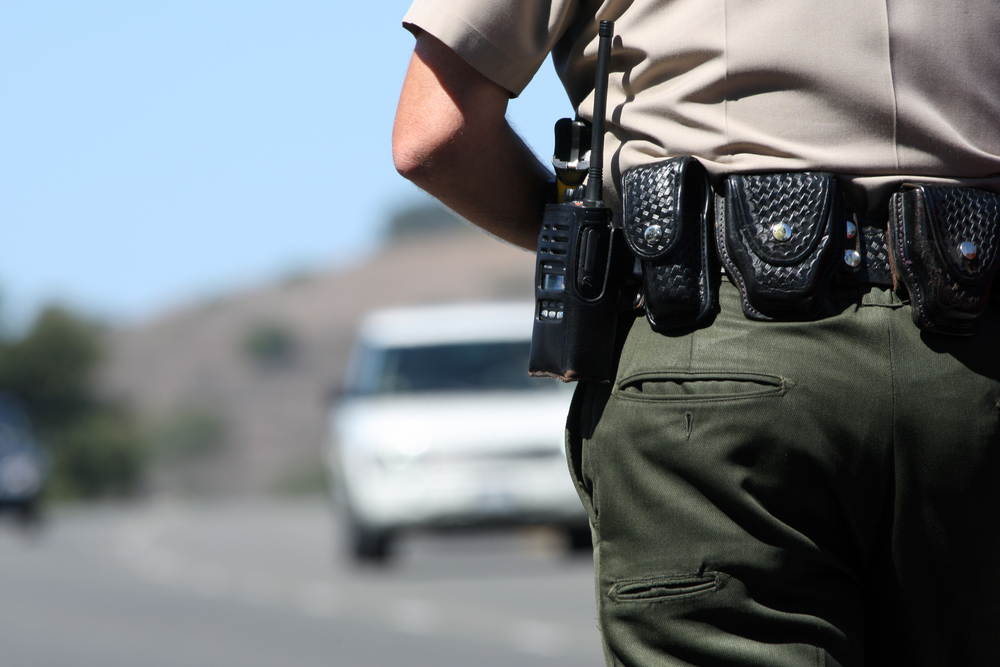 Obesity affects people from all backgrounds and in all careers, including police and correctional officers. These dedicated civil servants have unique job responsibilities and physical duties that can be difficult to perform when carrying significant excess weight—but there are options available to them. Dr. James N. Parrish, our extensively trained bariatric surgeon, has had the privilege to help a number of individuals in law enforcement, and he's seen how weight loss surgery ...
Read More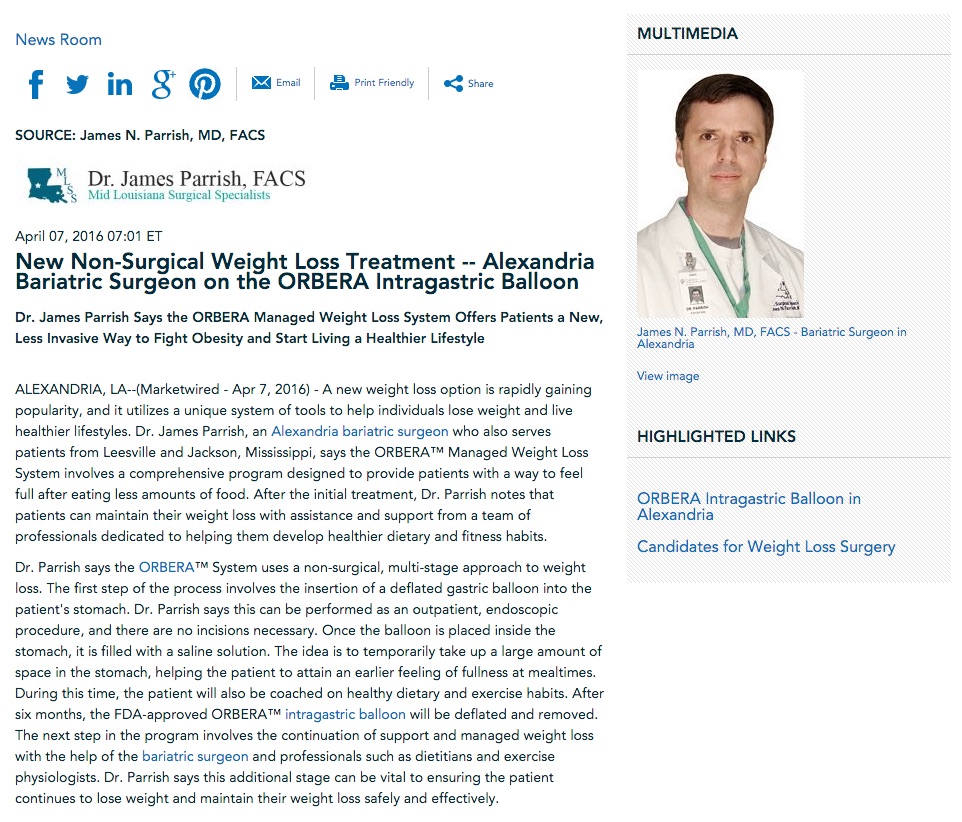 Dr. James Parrish says the ORBERA™ Managed Weight Loss System offers patients a new, less invasive way to fight obesity and start living a healthier lifestyle. Alexandria, LA – A new weight loss option is rapidly gaining popularity, and it utilizes a unique system of tools to help individuals lose weight and live healthier lifestyles. Dr. James Parrish, an Alexandria bariatric surgeon who also serves patients from Leesville and Jackson, Mississippi, says ...
Read More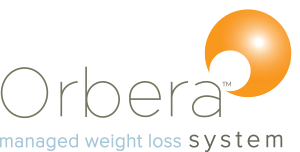 Dr. James Parrish and his team here at Mid Louisiana Surgical Specialists are excited to announce the arrival of a new, non-surgical weight loss treatment technique that is rapidly gaining in popularity: the ORBERA™ Managed Weight Loss System. ORBERA™ is a comprehensive, medically supervised weight loss program that has shown to deliver remarkable results… and it does not require invasive surgery or extensive downtime. The ORBERA™ system is a multi-stage program designed ...
Read More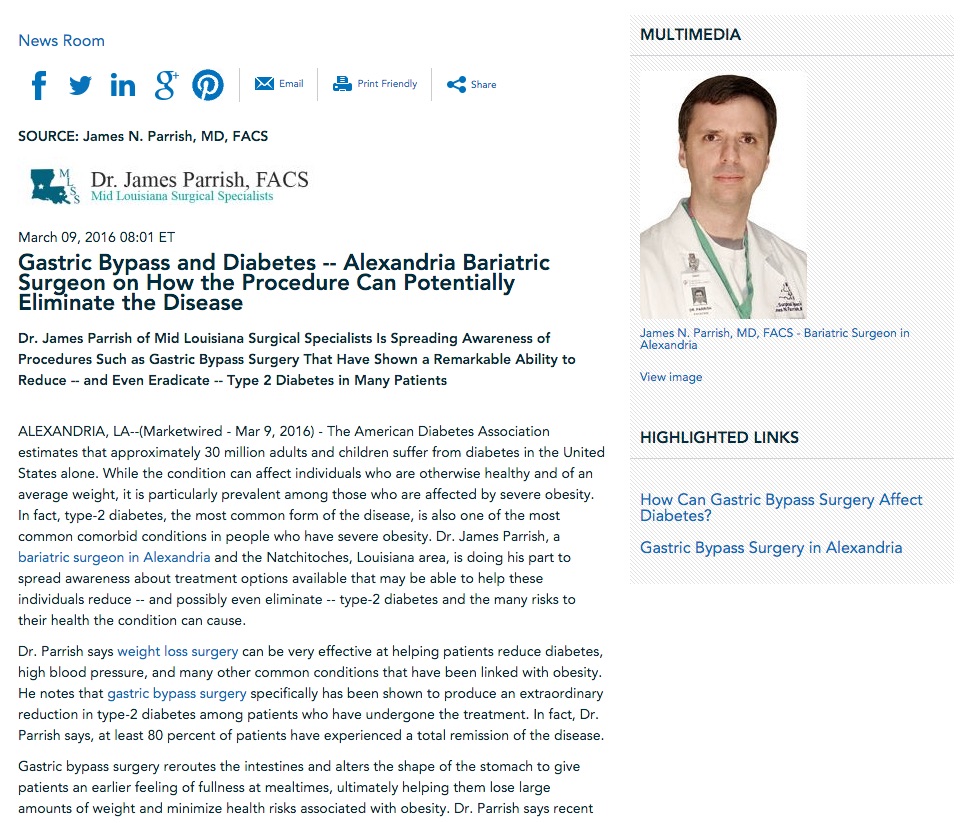 Dr. James Parrish of Mid Louisiana Surgical Specialists is spreading awareness of procedures such as gastric bypass surgery that have shown a remarkable ability to reduce – and even eradicate – type 2 diabetes in many patients. Alexandria, LA – The American Diabetes Association estimates that approximately 30 million adults and children suffer from diabetes in the United States alone. While the condition can affect individuals who are otherwise healthy and of ...
Read More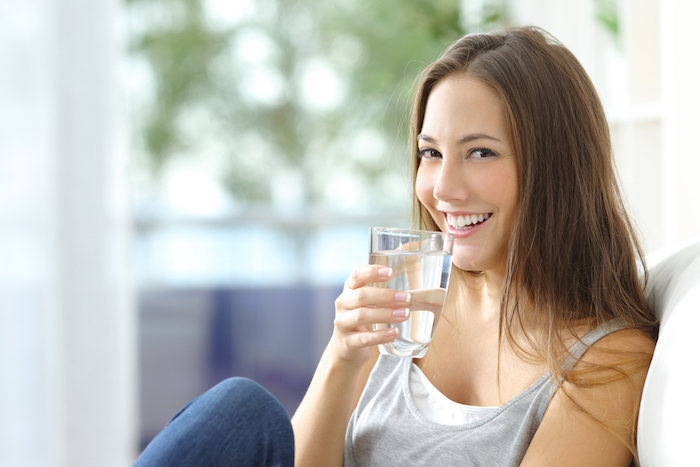 In our last blog post, we discussed how gastric bypass surgery can affect type-2 diabetes. Today, we'll talk about the post-surgical recovery process and what you can expect in the days, weeks, and months following the gastric bypass procedure. Gastric bypass surgery is typically performed utilizing a laparoscopic technique (small surgical instruments and a miniature camera which relay images of the surgical field to a video monitor). This method allows our experienced ...
Read More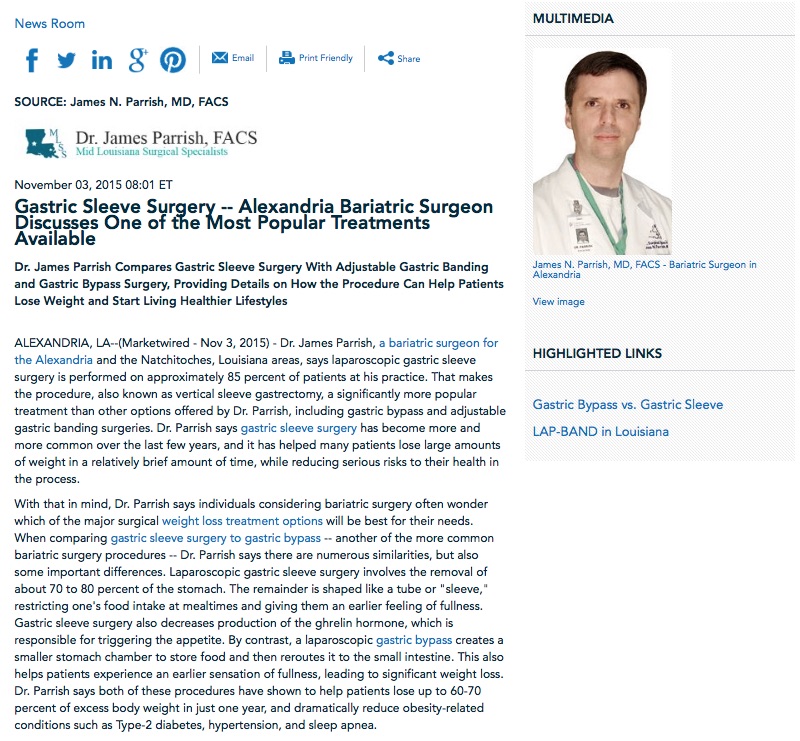 Dr. James Parrish compares gastric sleeve surgery with adjustable gastric banding and gastric bypass surgery, providing details on how the procedure can help patients lose weight and start living healthier lifestyles. Alexandria, LA – Dr. James Parrish, a bariatric surgeon for the Alexandria and the Natchitoches, Louisiana areas, says laparoscopic gastric sleeve surgery is performed on approximately 85 percent of patients at his practice.. That makes the procedure, also known as vertical ...
Read More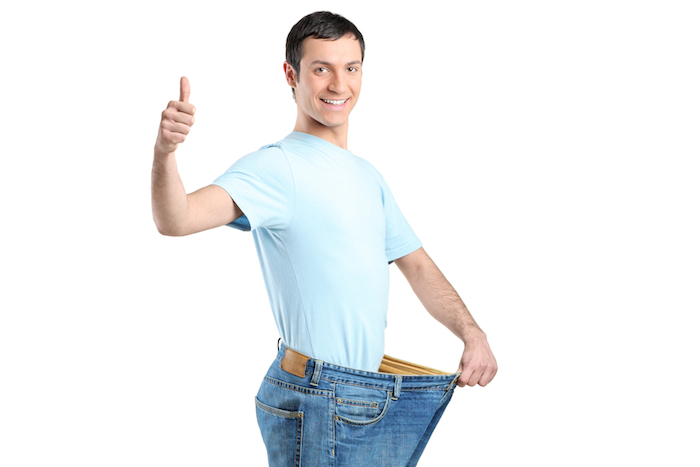 Millions of people suffer from type-2 diabetes, the most common form of the condition. Unfortunately, type-2 diabetes is also one of the most common comorbid conditions associated with severe obesity. The good news is: weight loss surgery can significantly reduce obesity-related health conditions such as type-2 diabetes, gastroesophageal reflux disease, high blood pressure, sleep apnea, and others. When it comes to type-2 diabetes, one bariatric surgery option in particular has shown to ...
Read More