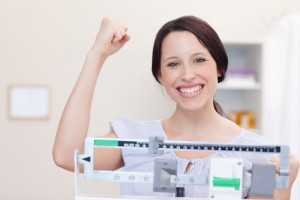 Gastric sleeve surgery is one of the most popular weight loss procedures performed by our bariatric surgeon, Dr. James Parrish, and the Mid Louisiana Surgical Specialists team. Also known as laparoscopic sleeve gastrectomy, gastric sleeve surgery removes a significant portion of the stomach and reshapes the remainder, limiting the amount of food the stomach can hold. In addition to restricting how much food you can eat before feeling full, the hormones that trigger your appetite are also decreased as a result of gastric sleeve surgery. Here are just some of the benefits that patients can experience with gastric sleeve surgery:
Rapid weight loss of up to 60-70 percent of excess body weight in the first year after the procedure is common.
The treatment can lower your chances of developing health problems related to obesity, such as high blood pressure and other serious conditions.
Patients can feel less hungry due to a reduction in ghrelin, a hormone that instigates hunger.
Unlike adjustable gastric banding surgery, no material or foreign object is implanted into your body.
The procedure is performed laparoscopically, using small incisions. This often results in minimized scarring.
It's minimally invasive and less time is typically necessary for recovery.
Often covered by insurance.
Contact Us For Gastric Sleeve Surgery
If you are looking for an effective weight loss solution and would like to learn more about gastric sleeve surgery, please contact our office to arrange a consultation with Dr. Parrish.