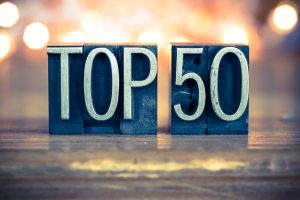 We consider it a duty and privilege to use our blog to communicate with patients, answering commonly asked questions, discussing various weight loss options, and announcing special events and discounts. We are therefore particularly proud to share that our website and blog were named one of the Top 50 Bariatric Surgery Blogs to follow in 2018 by Feedspot.
Feedspot is an aggregator of popular blogs and websites. Its purpose is to help visitors locate and subscribe to informative and entertaining web content based on their interests. The 50 websites and blogs are listed in no particular order, and Dr. Parrish's site is found at 37. You can enter your email address to receive updates about when the latest blog post is published and read it from the comfort of your inbox, or you can click over to our website to learn more.
If you have any questions about the list, bariatric surgery, or Dr. Parrish, we invite you to contact our medical team for more information.