Obalon Non-Surgical Weight Loss System

Losing weight through traditional methods like diet and exercise can be difficult or even impossible for many people, despite good intentions and best efforts. If you're seeing only limited success with this approach and prefer a non-surgical solution to weight loss, the Obalon Balloon System may be able to help. This innovative procedure is the first to offer swallowable gastric balloons. Once in position, these balloons can aid patients in their weight loss journey without requiring invasive treatment. As a top bariatric surgeon, Dr. James Parrish offers this revolutionary option at our state-of-the-art practice.
How does the Obalon Balloon System work?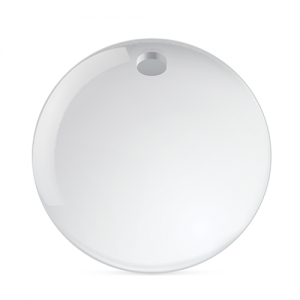 The gastric balloon is actually a series of three balloons that are placed inside capsules that can be swallowed and inflated with a simple procedure. Balloons are ingested individually and inflated in our office, and the process occurs over the course of several months. When the capsules reach the stomach, they will dissolve and the balloons inside will be inflated with gas via a microcatheter, reducing the capacity of the stomach. As a result, patients typically feel fuller with less food, helping to stimulate more weight loss. The balloons are left in place for six months, after which point they are removed endoscopically. No incisions should be needed.
Who is a good candidate for the Obalon Weight Loss System?
The Obalon Weight Loss System is FDA-approved for patients 22 years and older who have a BMI (Body Mass Index) between 30 and 40. Additionally, individuals considering this treatment should be dedicated to following a healthy nutrition plan and fitness program, as the Obalon Balloon System works in combination with these healthy habits to achieve significant weight loss. If you are pregnant, have difficulty swallowing tablets or capsules, or previously had a GI surgery, another bariatric procedure may be better suited to your needs and goals. We can discuss all of your options during the initial consultation.
Benefits of the Obalon Weight Loss Balloon
The Obalon Balloon System is an exciting new bariatric technique that offers many benefits, including:
Non-surgical treatment; no sedation needed
Placement of balloons can take as little as 10 minutes
No downtime following placement of the balloons
Clinical studies suggest patients can lose 2x as much weight with the Obalon Balloon System combined with healthy eating and regular exercise compared with using diet and exercise alone
Clinical studies also show an average of 89.5% of total weight lost through the Obalon Weight Loss System remaining off after one year
Recovery and Aftercare
Most individuals experience no downtime following the ingestion and inflation of the balloons, as no anesthesia is necessary to complete the treatment. Patients typically wait three weeks between the placement of one balloon and the next. Six months after the placement of the first balloon, all three balloons will be removed via an endoscopic procedure. For this experience, conscious sedation will be utilized to enhance your comfort. Weight loss aftercare includes continuing the healthy habits and activity levels you developed while using the Obalon Balloon System to preserve your weight loss long term.
Ready to learn more about the Obalon Balloon System? Contact our practice to schedule a consultation with Dr. Parrish and find out if this method can help you achieve your health and weight loss goals.